This week the mascots for the 2015 Baku European Games were released. And they're so cute!

Jeyran (deer) is a female deer/gazelle (despite having antlers – only male deer have antlers) and Nar (pomegranate) is a boy with a pomegranate for a head (?).

Maybe Nar is a girl? The eyelashes seem feminine.
Social media users did not disappoint! These mascots were quickly made into memes! There have been so many of them that I can't keep track of all of them. But here are some of the best.
(Many of these are via a post on Minval.az)
Jeyran presents dolma!
(Original)
Jeyran as Conchita West.
(Original)
Nar versus Bruce Lee.

Here's Nar playing kamancha (and a subtle other play on words).
(Original)
Jeyran and Nar are celebrities!
(Original)
Jeyran is being picked up.
(Original)
Nar in a police lineup.
(Original)
And getting a little inappropriate.
But some were more explicitly political…
(Original)
"Woman, behave yourself!" (Thanks to a Twitter friend for a better translation.)
(Original)
Here's Jeyran and Nar detaining Popular Front member Asif Yusifli, who was kidnapped earlier this week.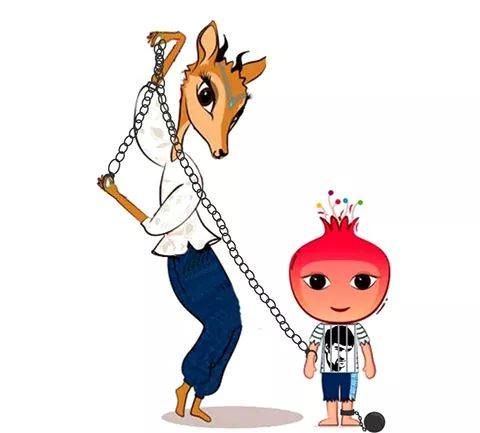 And there was an entire series featuring the N!DA members, currently in prison.